Description
Self-injecting ObiPen offers you the freedom of being able to take your medicine in the comfort of your home. You may not have to make an appointment and travel to the doctor's office for every dose. That's why we want to give you the information you need to become more familiar with self-injections. Your doctor will follow up with you on a regular basis.
Look over the many assistance options listed on this page.
Benefits of ObiPen
Ready-to-use out of the box
Safe
Quick usage
Instructions Guide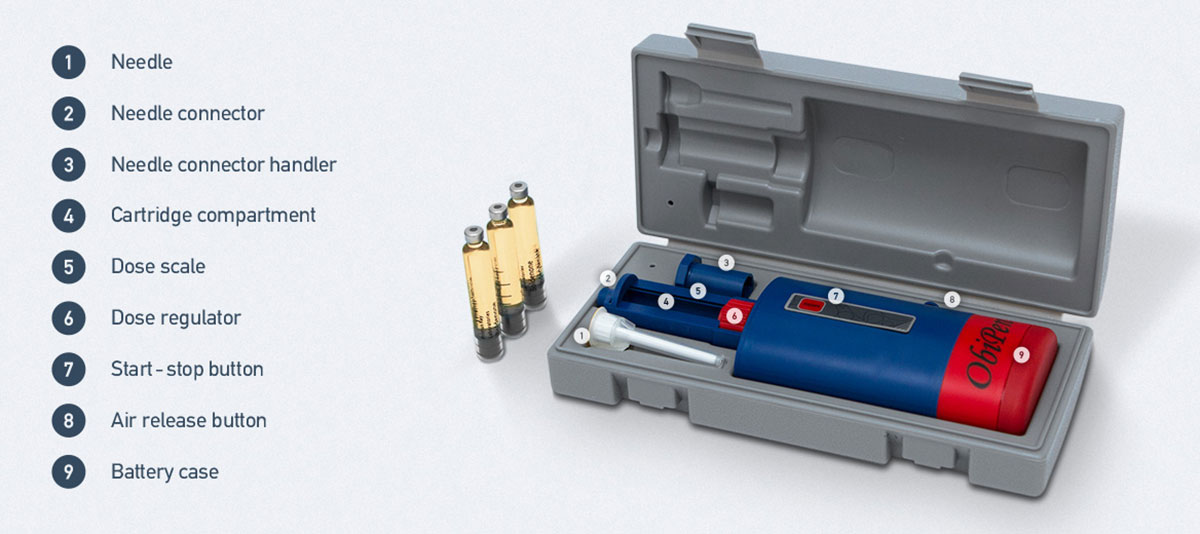 Detailed Instructions
In the pdf file below you can find a detailed guide with step by step instructions for the right usage of Obi Pen.
See the pdf file